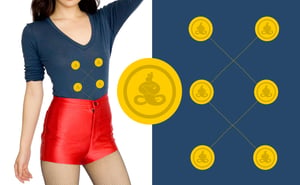 $

34.00
UPDATE: American Apparel has discontinued this style so this item is currently unavailable--stay tuned for updates!
"Trompe L'oeil "
This sheer rib 3/4 sleeve ladies AA V-neck is a subtle and simple design you can wear in any outfit, on any occasion. It's so classy that the name had to be in French, meaning "deceive the eye", both for the shirt and for your innocent personality. Comes with a free sticker.
Women's sizes.
AVAILABLE FOR PRE-ORDER WITH NO SHIPPING FEE.
Shipping within Canada is $8, or free with the purchase of $50 or more in TYA merchandise.